Discipline is controlling your desires and emotions while staying focused on what needs to get done to reach your goals.
In reading the lives of great men, I found that the first victory they won was over themselves . . . self-discipline with all of them came first.
Harry S. Truman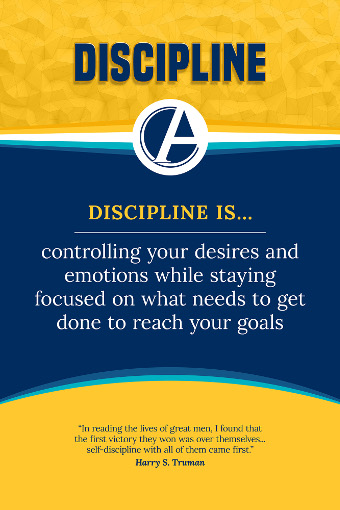 so they can positively impact their world.