Tim Makcen
Principal
I graduated from God's Bible School and College in 2006 with a BA in education. Prior to my employment at ACA, I worked in the student recruitment office of GBS.
I am passionate about developing leaders through Christian education. Since 2012, I have taught history and Spanish courses in the HS department of ACA.  For the 2017-18 school year, I transitioned into an administrative position as the Principal of ACA.
In my free time, I enjoy sports, playing golf and spending time with my wife and daughters.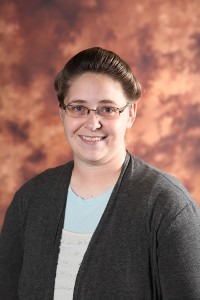 Rachel Ferree
Administrative Assistant
I began working at ACA in 2005 as a Computer teacher and receptionist.  In 2007, I transitioned into my current position as Administrative Assistant.
I have a Bachelor's degree in Computer Science with a minor in Business Administration from Southern Wesleyan University.
In my free time, I enjoy drawing/doodling, spending time with friends and family, playing the piano, listening to music.  I am also actively involved in ministry at my church and I enjoy serving the Lord.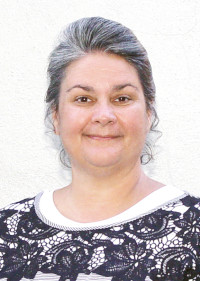 Mary Klotz
Administrative Assistant
I have been at God's Bible School and College for 20 years, 6 as a student and 14 as an employee.
I graduated from GBS with a BA in Church and Family Ministry, an AA in  Business and an AA in Intercultural Studies, all in 2010.
At Aldersgate, I'll be the High School Administrative Assistant and loving on our high schoolers! 🙂
My favorite scripture verse is Psalm 91 and Philippians 1:4.
Kendra Muir
K-4 Specialty Classes Teacher
I graduated from God's Bible School and College with a BA in Music and Classroom Education and Liberty University with an MA in Teaching.
I teach specialty classes for the K-4 grades which include Physical Education, Art, Advanced Reading, Spanish and Technology.
My favorite Scripture passage that I am working to memorize is Romans chapter 8.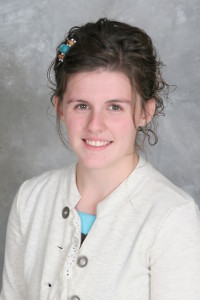 Lindsay Kilburn
Kindergarten Teacher
My name is Lindsay Rose and I was born and raised in Burlington Kentucky. I came to Christ at age 13 and have continued my journey with God every day! In elementary, I went to Aldersgate Christian Academy, Homeschooled for four years, then graduated again at Aldersgate!
I have a BA in Elementary Education from God's Bible School and College.
Here at Aldersgate I'm the Kindergarten and Pre-K teacher.
My favorite scripture passage is Philipians 4:13.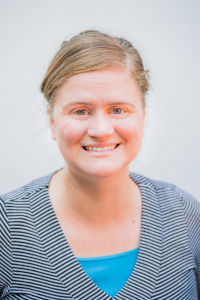 Sarah Watson
1st Grade Teacher
Melissa Gresham
2nd Grade Teacher
I am a 1997 graduate of God's Bible School and College with a double BA major in Elementary education and Music education.
As a pastor's wife and mother of three, I am involved in a variety of ministry and family activities.
I enjoy reading, cooking, baking, running half marathons and serving Jesus! Through an organized classroom, I present detailed learning environment that students enjoy. I enjoy offering students the opportunity to learn through a variety of resources and activities.
My favorite scripture is Psalms 55:22.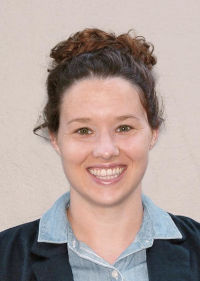 Allison Turner
3rd Grade Teacher
I graduated from God's Bible School and College with a BA in Elementary Education and Liberty University with a Master of Arts in Elementary Education (2019).
My favorite verse is Titus 2:11.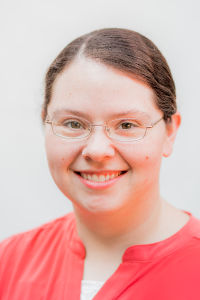 Rebekah Highlen
4th Grade Teacher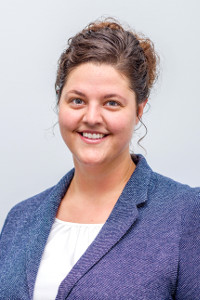 Kara Moore
5th Grade Teacher
I have a BA in Music and classroom Education from God's Bible School and College. I have taught 1st and 2nd grade for 3 years at Independence Bible School in Kansas. I am looking forward to teaching middles school grades and getting to know the students and their families.
In the summertime, I enjoy traveling and going on mission trips when possible. Some hobbies I enjoy are photography, playing the piano and flute, and singing. I am amazed at the ways God has used these talents and passions in many different capacities to minister to others.
One of my favorite verses is Romans 8:28:
If God is for us, who can be against us?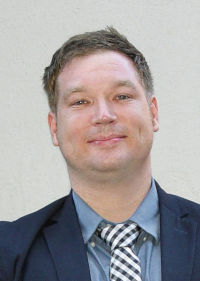 Nick Black
6th Grade Teacher and High School History
I graduated from Hobe Sound Bible College and Liberty University and have BA degrees in Health and Physical Education and a Masters of Education in Social Studies.
My favorite scripture is 1 John 3:7.
Steve Nelson
6th Bible and High School Math
Brittany Glick
Middle School Teacher
I graduated from God's Bible School in 2017 with a BA in Music Education K-12.
I also attended ACA from 7th-12th grade. Before coming to work at ACA I worked for almost 8 years as a full-time and part-time nanny.
My husband and I have also been involved in a kid's ministry since 2015. This has helped foster my love and passion for working with kids.
In my free time I enjoy cooking, baking, shopping, and spending time with my family (especially my two nephews).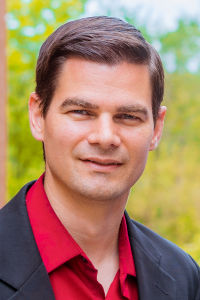 Joe Reimann
7th and 8th Grade History Teacher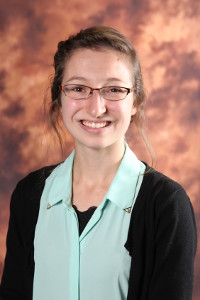 Karen Albertson
Junior High English and Bible Teacher
I graduated this past May from God's Bible School and College with a degree in Integrative Studies focusing in Modern Languages and Foundations of Language.
I love studying foreign languages, and have studied at least a little of the following: Koine Greek, Japanese, Spanish, and German. It should come as no surprise, since I teach English, but I love to read and write.
One of my favorite things to do is find a new coffee shop where I can work on lesson plans, study, or read.  One of my favorite verses would probably be II Corinthians 12:9, because I need the reminder that I need Christ's power to do anything.  
But he said to me, "My grace is sufficient for you, for my power is made perfect in weakness."

Therefore I will boast all the more gladly of my weaknesses, so that the power of Christ may rest upon me.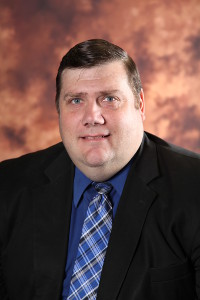 Stephen Klotz
7th - 12th Grade Science Teacher and High School Assistant Principal
AA Tulsa Community College Secondary Education Proficiency in Math and Science

BA, God's Bible School and College Family and Ministry

MA (in progress), Wisconsin Lutheran University Specialization in Science Instruction
I have been involved in education for over 20 years. I have served as the President of Evangelical College of Theology in Ghana West Africa for 4 years.
I have been at GBS and ACA for 14 years and have served as the High School Assistant Principal for 13 years. I also currently serve as the Athletic Director.
I have coached in athletics for 18 years. I have coached both basketball and volleyball at ACA, for the last 13 years. I currently serve as the girl's volleyball and boy's basketball coach.
I like to travel and read books for relaxation.
My favorite Bible verse is Psalms 32:8.
Elias Abraham
High School Literature and Bible Teacher
In 2013 I graduated from God's Bible School and College with a BA in Teacher education.
Prior to teaching, I was employed at GBS at the Administrative Assistant for the Vice President Offices of Student and Academic Affairs.  Since 2015, I have taught HS English and Literature courses for ACA.
My favorite pastimes include reading, playing disc golf and playing strategy games.
Michael DeStefano
Band Director
I have both a Bachelor and Master of Music in Piano Performance from Bob Jones University.
My favorite verse is Isaiah 41:13.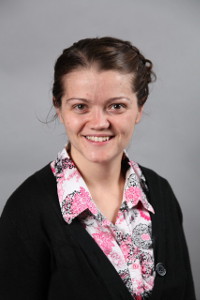 Rachelle Wolf
Music and Choir Director
I have Master of Music in Violin Performance from Miami University (2014) and a Bachelor of Arts in Christian School Music Education from God's Bible School and College (2011). I am passionate about excellence in Christian music education, and so happy to be resting in serving Christ.
I love to be actively involved in music in my community: I am currently a member of the Cincinnati Community Orchestra, a teacher for the NKU prep department, and the director of strings at the Garen Wolf School of Music Fine Arts Camp. I have also served as a children's music director at my local church, a performing member of the Eastside Players Community Theater and the Loveland Stage Company, and an instructor for the Young Musicians' Program at Miami University.
When I am not making music, I enjoy hiking, hosting parties, exploring, and learning new things. My favorite verse is Zephaniah 3:17(NIV):
The LORD your God is with you, he is mighty to save.

He will take great delight in you, he will quiet you with his love, he will rejoice over you with singing.
so they can positively impact their world.